HTC VIVE Showcase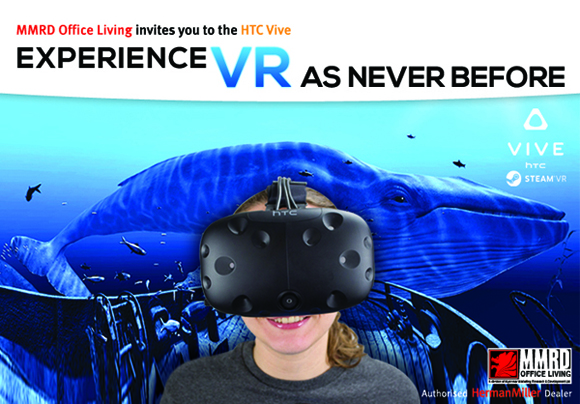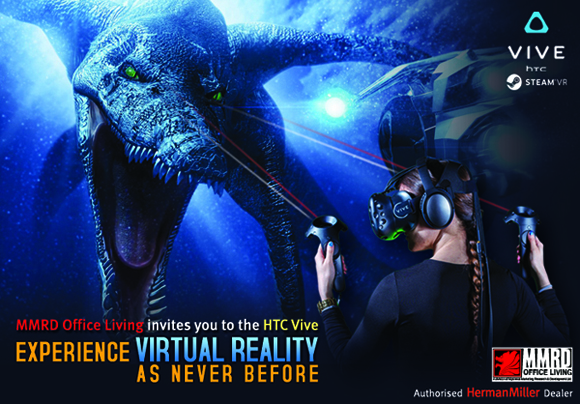 MMRD Office living is now showcasing one of Myanmar's first virtual reality headsets, the HTC VIVE. It is one of the most exciting new pieces of hardware in this century. Includes a pair of wireless motion controllers and two "lighthouse" towers that are placed at opposite corners of a room, shooting fields of lasers for motion tracking. Has a resolution of 1080 x 1200 pixels per eye. A "Chaperone" fence created by the front-facing camera, appears within a foot of a wall or object to prevent injury. Ability to connect your phone via Bluetooth to receive call and text notifications.
Customizable user interface Innovative motion control-based games and experiences.
Come try it out at the MMRD Office showroom
Do you want to play games and immerse yourself in the Underwater World or Space?
Using the HTC Vive's amazing features, you can finally experience the virtual reality of arriving to many wonderful places! This latest gadget which offers you the most realistic sensation has started been selling since April 5th, and it is set up in our MMRD Office Living Showroom. Customers who purchase furniture from MMRD Office Living are welcome to experience one free section which lasts for 20 minutes. Want to try this out yourself?